Drawing & Building Permits
Building Permits are required for most major renovation projects including New Build and Additions. 
We help our clients to obtain Building Permits for their projects, contact us to learn more. 
Request Quote →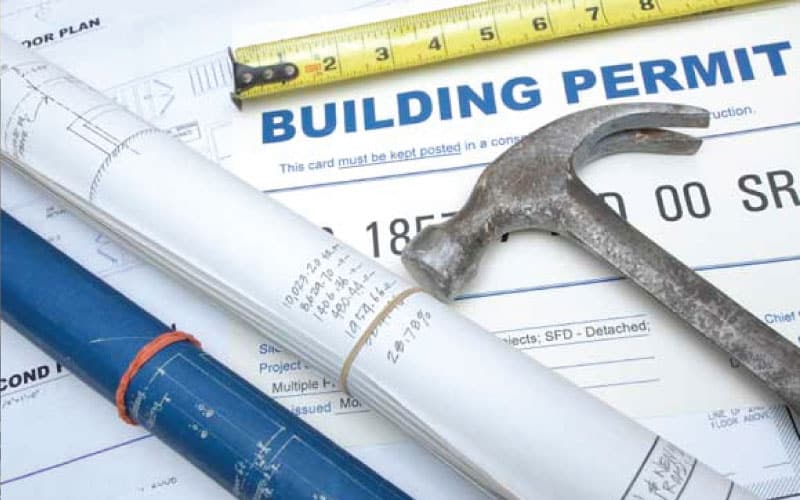 Prepare the Drawings and Applications:
You need a building permit to alter your property's structure. To Obtain a building permit as a homeowner you require to prepare a full application including:
Architectural Drawing
Structural Drawing
HVAC Drawing & Plumbing Permits
We work with a Professional Engineers and Architect to gather all documents you need to apply to Building Permits. 
The Right Construction Partner for You!

Licensed & Insured
We are fully insured for our projects to provide a hassle-free construction experiment. With all required insurance coverage, including $2 million general liability, auto, professional liability, builders' risk, and WSIB, we're fully protected for your peace of mind.

Dedicated Project Manager
An assigned experienced project manager will be at your disposal at every step of the proejct's timeline. They are ready to answer your questions, help with decisions, and coordinate all aspect of your project to full satisfaction.

Professional Trades
Our team are specialized in what they do and fully licensed to complete the tasks within building code. All of our crew member's are knowledgeable, courteous, responsive, and work well together as a team.

On-Time & Budget
There is a penalty in place if we miss our deadlines to finalize the project on time. We will make sure the project will deliver within the allocated budget without any hidden fees.

Transparent Contract
To create the best result every detail is in construction is crucial. We have made our agreements super transparent and clear to understand just how we like it to be treated as clients. We like to keep you as our friend after each project.

Increase Value & ROI
No matter the size of the project, We are committed to add value to your property upon of completion. Our Design and Project management team are following the market trends and changes to enhance every customer's experience.
Other Services we provide
We can help you from scratch to complete the development of your dream home, offering design, apply for building permits, budgeting and project management, construction.
We provide management for your new build project. Consulte every step of your project to save money and speed up the process.
There are several ways to add extra space to your current home, whether it's for your growing family or creating extra income from rental suits.