When it comes to remodeling, each and every corner of the home needs a makeover. Among all the rooms that have the biggest visual impact, the kitchen always rules. But when it's about renovating kitchen people get no new ideas. This is because the kitchen cabinets come in the standard sizes, built boring. However, it's in the hand of house renovation contractor that you hired and the homeowners who can bring innovative and inspiring ideas to bring them to life.
A gleaming new kitchen will make your entire home more livable and it will increase the equity value of your property. A fully remodeled kitchen with brand new ideas is certainly a project worth time, money, effort and would be the focus of family life. To avoid being overwhelmed during the whole kitchen renovation process, you should fully understand the steps that can make the process smooth.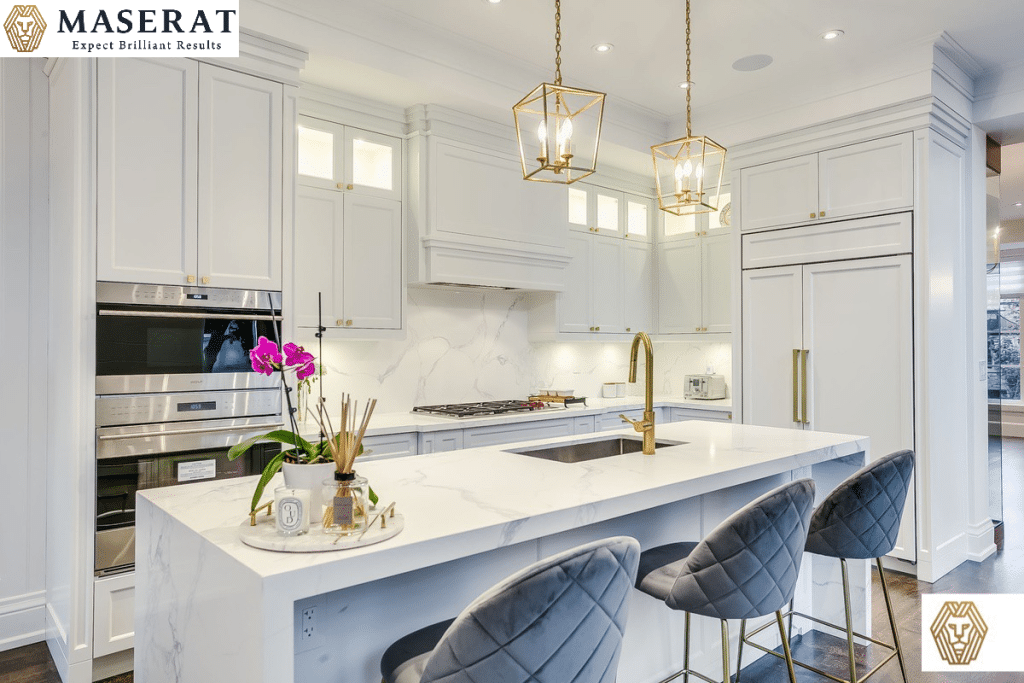 Add Built-in Appliances
The kitchen looks great when it is clean and aesthetically maintained with new-age built-in appliances. Functional and inclined, they make your work easy and also help in creating a more organized and maximized working space. They also provide the perfect contemporary finish to your kitchen.
A Sitting Area is a must
The restaurant kitchen trend is most popular these days. Depending upon the number of family members and the space available, you can place a table and chairs inside the kitchen where you can sit and eat together. For a kitchen with less space, introduce a wall-mounted dining table that you can pull out when needed.
Paint Ideas
Paint your kitchen cabinets and walls with a variety of design textures. You can choose your colors; make combinations and contrasts to give an appealing look. Water-based paints will work the best rather than the solvent-based products on kitchen walls.
Upgrade Your Sink
Identify your utility before picking up a single, double or three bowls. You can choose from a plethora of materials available for sinks; however ceramic and stainless steel ones have a modern contemporary look and maintain good hygiene as well.
Introduce New Flooring
Adding strong, sturdy and maintenance-free tiles or granite are wonderful options for your kitchen floor. You can also choose from wood, cork, vinyl, natural stone etc. which are available in a variety of colors and textures.
Kitchen Accessories
You can bring a style quotient to your kitchen by adding high-quality accessories. Create a statement with frequently used products like platters, pots, pans and dishes. Try adding beautiful cabinets, switches, handles and create a distinct look.
Introduce New Racks
Kitchen utensils and containers that you need daily can be kept open in the showcase. This will save you time and help manage things in a better way. Add a new arrangement of open warehouse styled shelves for easy access and plenty of storage.
De-clutter your kitchen and stay more organized and find everything handy when you need it by arranging in a well-mannered approach. For the most outstanding results, follow a step by step approach and hire renovation contractors Toronto with sound experience.