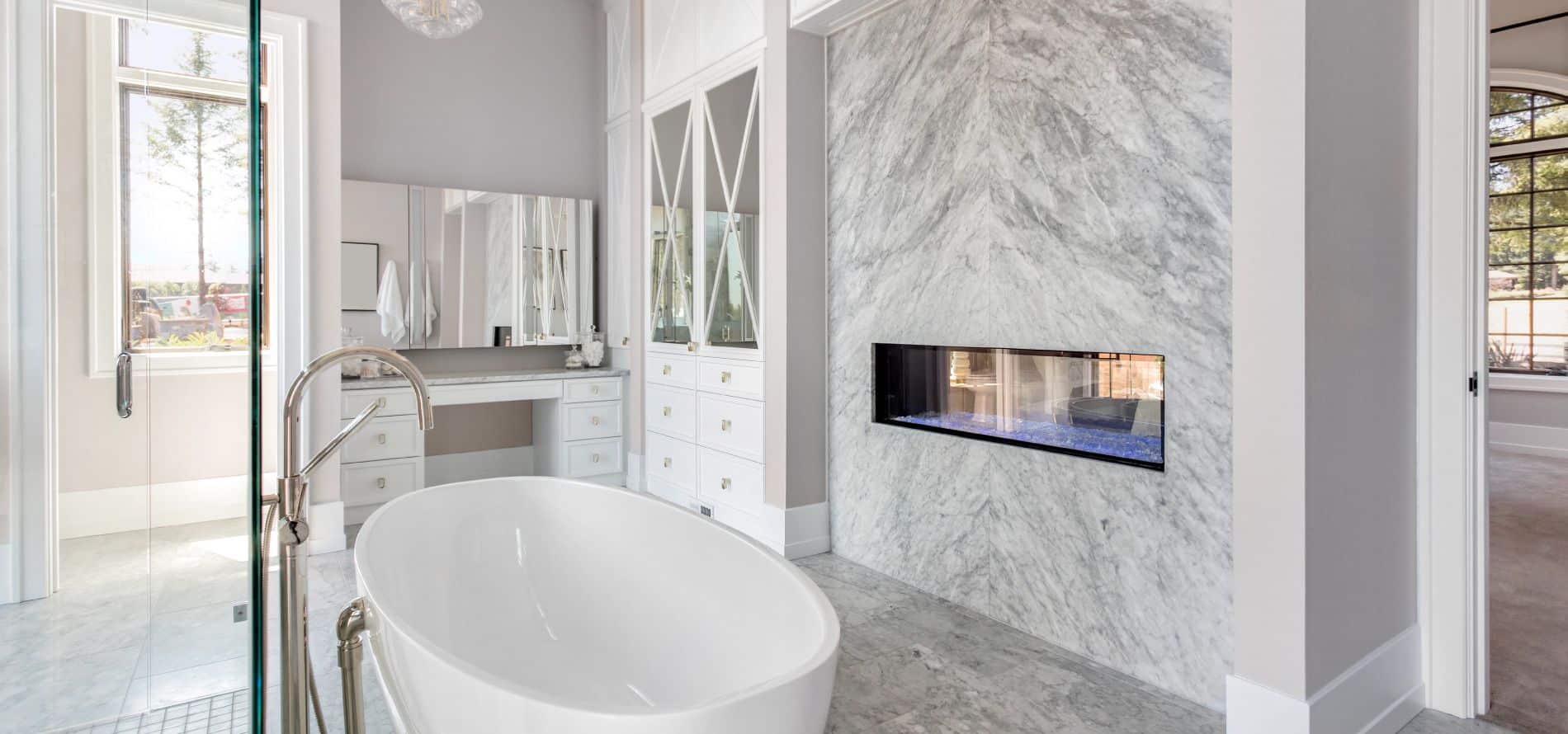 Bathroom Renovation Company in Toronto
Providing smooth and high quality modern, transitional or traditional bathroom renovation for older homes in Toronto. 
White Glove Renovation Services
We offer a wide range of bathroom renovation services to our Toronto-based clients. Our bathroom renovation covers from powder room to large full ensuite spaces.
Step by step we'll work with you to understand the details of what you have in mind, including the layout, colours, textures, features, lighting and more. We provide the skill and craftsmanship you need to create the bathroom you've been dreaming about. Our renovation packages include Material, labour, installation and garbage removal.
To keep up with today's safety and standard regulation, we will bring all our projects to the code. Our certified and licensed Electrician will go over the project's details and plans and will come up with the required task. Through the process of wiring, our electrician will make sure to replace all outdated hardware with high-quality material.
ESA inspection will perform through and at the end of each project to make sure we have met all codes.
Our Licensed plumbing parters will inspect the project and install the plumbing work in accordance with the city's building code. 
Once your bathroom renovation project has completed, we will assist you with bathroom accessories installation such as Towel rails & towel holders, Sink accessories, Bathroom shelves, Toilet roll holders & stands. 
We like all of our clients to be treated fairly, hence we prepare all of our contracts without any hidden fees or grey corners. All of our estimates includes demolition, plumbing, electrical, installation and garbage removal. Bathroom renovation's cost varies base on the size, style and material selection. Bathroom renovation cost in toronto can fall between $15k to $50k depending on the size and style, from powdery room to large master bedroom.
Feel free to contact us today and our senior project manager will go over the styles and features to delivery within budget. 
Want to talk about your project's details?
The Right Construction Partner for You!
We have what it takes to make your vision a reality with our experience and expertise in the field of home design, development, and construction.

Licensed & Insured
With comprehensive insurance coverage, including $2 million in general liability and other policies like auto, professional liability, builders' risk and WSIB included for your peace of mind – our projects are designed to deliver a worry-free construction experience.

Dedicated Project Manager
Our dedicated project manager will be with you from beginning to end, ready to provide guidance and ensure your goals are met. Rest easy knowing we have the experience necessary for a successful outcome of your project!

Professional Trades
Our team is highly skilled and fully certified, ensuring quality results on each job. Our crew members are passionate professionals who collaborate seamlessly for the best possible outcomes and always treat customers with respect.

On-Time & Budget
Missed deadlines won't be an issue with your project. We are committed to delivering a successful outcome on time and within your budget - without any unwelcome surprises!

Transparent Contract
At the heart of our construction projects lies an emphasis on transparency and clarity, ensuring that all agreements are effortless to understand. We strive for top-notch results in each project, but just as importantly we value forging lasting relationships with clients.

Increase Value & ROI
Committed to customer satisfaction, our Design and Project Management team are experts in adding value to your property. Keeping up with market trends and changes, we ensure a superior experience every time.
Different Types of Home Additions
Getting quality home addition services can be a challenging and complex process, but we will help you from start to finish. All home addition projects require building permits and construction before initiating the construction phase. To obtain a building permit, the homeowner must obtain documents, including Building, HVAC, and Plumbing Permits. Our certified engineers will help you get the necessary permits before initiating the construction project.
Rear and second-floor home additions are among the most popular types of home additions, especially here in Toronto. There is rarely any foundation work involved, which means we can complete it with minimal disruption to your life. It also does not require you to have extensive property, which may be necessary for other additions such as full-size bump-outs or even a room addition on the side of your house (assuming you have a backyard). When a family doesn't have enough space for its needs, adding on to the house may be the way to go. What are the pros of rear second-floor home additions?
Expands your living area and gives you additional storage space.
Make your home more marketable compared to your neighbourhood features.
You can add more essential rooms on the new level, such as bathrooms and bedrooms.
Our Home Addition Services 
As we all know, the number of rooms in a home is not always enough. You'll have several options when you're looking forward to a home renovation. Home additions can add value to your home and make it more functional. The most popular additions are the family room, sunroom, home office, bedrooms, bathrooms, and game rooms. 
These are rooms that people add to their homes for various reasons. Some want a place for their family to gather and socialize, while others want a place to get work done or play video games. Whatever the reason, many options are available with professional home additions in Toronto.
It's important to note that all of these rooms can change the feel of your house. When you add one of these rooms to your home, make sure it's something you'll use often. These rooms are great for making your house look bigger, but they aren't always great at making it feel bigger.
Let's make an impact, together.
Our company is devoted to bringing your dream home into reality, while also making sure our community's children and families are taken care of. We take great pride in supporting the SickKids Hospital with a portion of each profit - because every child deserves the chance at happiness and safety they deserve.
Our Process
Getting Started is Quick & Easy
1. 
Schedule Your Consultation
Go over your vision and project's detail with our senior project managers. Discuss the budget and timelines. 
2.
Receive Your Estimate
Base on the project's scope, we will draft an agreement along with detailed estimate for you to review and approval. 
3. 
Construction Starts
Once we start a project we always see it through to the end. We will help you to make the decisions every step of the way. You can trust that we will work until you are satisfied.
Tips & Insight on Bathroom Renovations in Toronto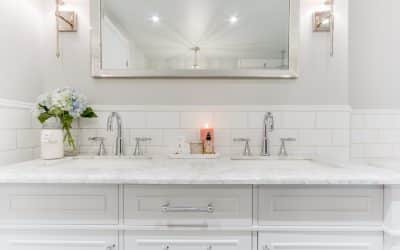 When planning the layout of a space, you should determine the function of each room to pick the right finishes. For...